Catch up with the Psych-Garage rock trio, Night Beats, as Tarek, the band's bassist, gives Do You Even Psychedelic a quick run-down on the production of their latest album, Sonic Bloom.
--------------------------------------------------------------------------------
"Let's start with some background on the band. Where/when did you guys meet up and start playing"
"All 3 of us in met up in Seattle around January 2010."
"Where do you guys draw influences from as musicians, what influences the music which you then create and whom inspired you to pick up your respective instruments?"
"Probably just Magic/fate."
Danny with his Danelectro-made Silvertone 6-string.
"For the new material off your latest album, Sonic Bloom, the tones have been varied and interesting both live and in the studio. Tell us about some of the guitars(including basses)being used on-stage and in the recording room (with addendum regarding other instruments, e.g: Drum kits)?"
"Pretty standard stuff mostly. The Basses I used were an Eastwood High-flyer, a Fender P-bass and a Fender Mustang bass. I remember the guitars played were a Danelectro twelve-string with built in effects, a Fender Stratocaster, a Valco-built Airline Town & Country, a Guild Jet-Star, and a Squier mustang. The drums were pieced together differently for each song really."
"A '70's Fender Twin-Reverb (same one used for guitar on the Black Lips album 'Let It Bloom'), A '70's Fender Bassman combo, A '65 Black-face Fender Bassman, An old Peavey, A Fender Deluxe-Reverb reissue, and a Vox AC30. The pedals used were: A Digitech whammy octave, A Boss tremolo, several delays, several distortions, a Danelectro Spring King, a tremolo, a chorus.
A Dunlop Jimi Hendrix Fuzz Face, A '60's home-modified Dunlop Germanium Fuzz Face, A 1970's Mosrite Fuzzrite, A modified 60's Mosrite Fuzzrite, and an unnamed home made fuzz."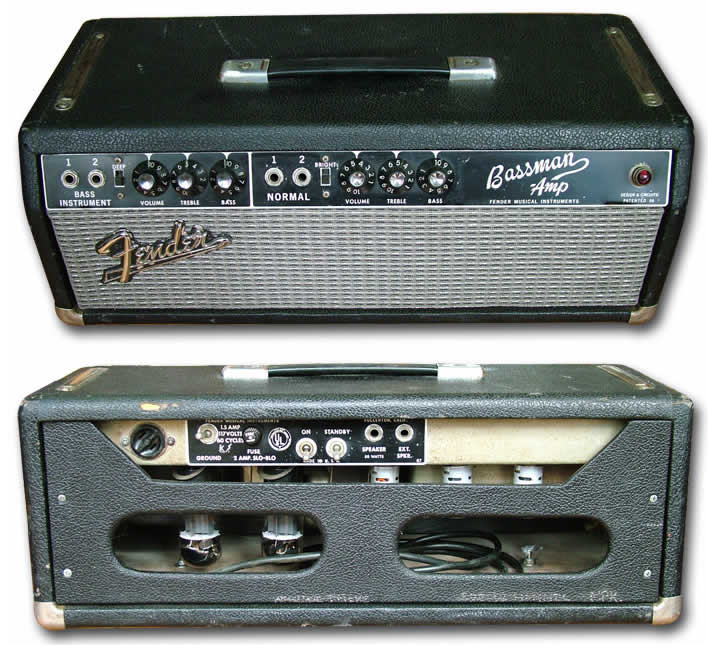 '65 Fender Bassman
Mosrite Fuzzrite
Dunlop Geranium Fuzz Face
"What were the recording sessions for Sonic Bloom like? Where/how is was recorded, what in-studio effects did you have, where was it mixed, ect, ect."
"It was different for every session. We did it pretty clean to the tape with the exception of a couple of tracks with use a tape echo. It was recorded by Kyle Brunette in Tacoma, WA."
"What lessons have you learned from the albums you've made, including Sonic Bloom, and what future projects does the band have planned?"
"Lastly, where can people find out more about Night Beats and show there support? Maybe you could tell us about your upcoming trip to south Africa."
"You can come to our shows, we play and travel enough. Wish Nelson Mandela could of made it to one of our South African date's."
--------------------------------------------------------------------------------
Do You Even Psychedelic? would like to take the chance to thank Night Beats for conducting this interview.
Interview Conducted By Dan Sharman at 07/12/2013.